Kentucky Heartwood and the Jellico Mountains Logging Task Force have teamed up to host the 1st Annual Cumberland Darter 5K Run/Walk in downtown Williamsburg.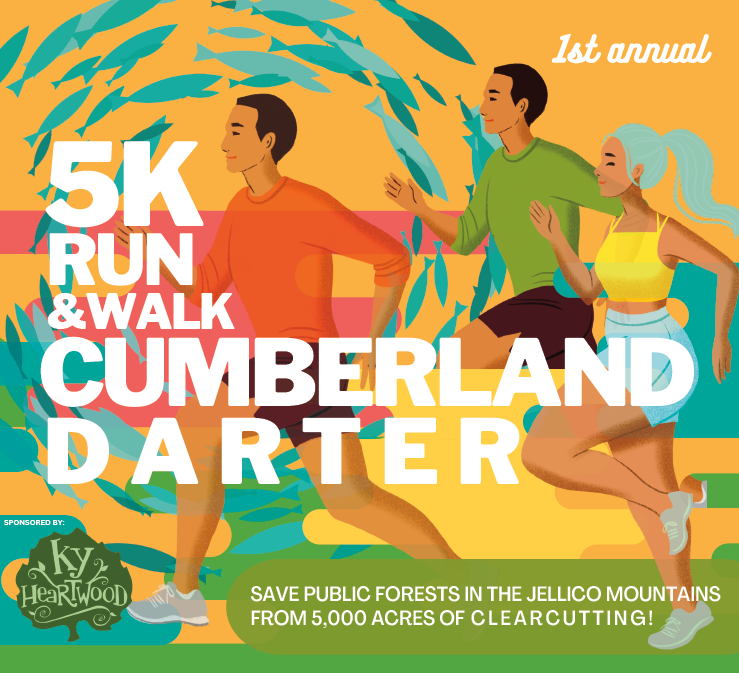 POSTPONED UNTIL LATER THIS SUMMER!
START AND FINISH AT BRIAR CREEK PARK
31 Briar Creek Rd
Williamsburg, KY 40769
The Cumberland Darter 5K Run/Walk is being held to draw attention to Forest Service plans to clearcut nearly 5,000 acres in the Jellico Mountains of Whitley and McCreary Counties. This will lead to flooding, landslides, invasive species, and more. Endangered species such as the Cumberland Darter rely on the area's streams for critical habitat.